Regular price
Sale price
$15.00 USD
Unit price
per
Sale
Sold out
"I have lived alone for so long, but now that I have found you, I no longer wish for that cold existence."
A wounded Texas Ranger is sheltered by an ostracized healer. A vengeful wasteland warrior finds comfort with a colorful streetwalker. An information dealer promises life to a desperate outlaw chasing death.
Rogues and Wild Fire is a beautifully crafted collection of speculative fiction stories featuring world-weary men and women with cracks in their hearts—and the steadfast rogues who rekindle their passions. The scars of former hurts fade as the couples join their beautiful, fiery spirits in body and soul.
With hunters and witches, humans and shape-shifters, detectives and demons, seers and soothsayers, and soldiers from two eras, these tales illustrate the bliss that is possible when the past is overcome and love spreads unbridled and free— like wild fire.
Shipping & Returns

All orders are fulfilled via USPS media mail or priority.

Shipping for pre-orders is charged in addition to shipping on non-pre-order items.

Pre-ordered items may be held in order to ship with other pre-ordered items included in your purchase.

No returns are accepted at this time.
Share
View full details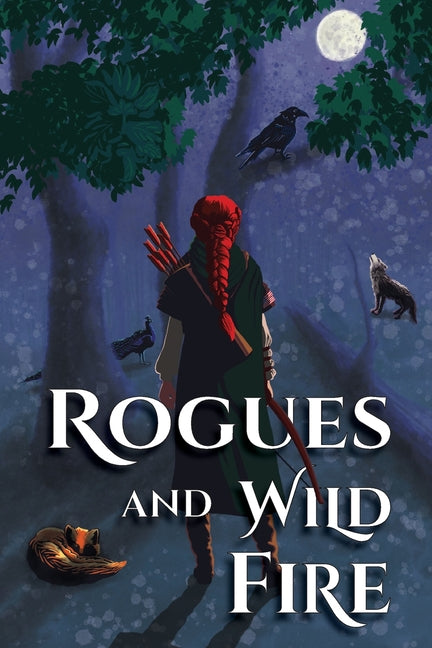 About the Author
Boredom has always been my worst enemy, so books have been good friends of mine, as have the stories that I've been telling myself since I was a young girl. However, it wasn't until I was thirteen, when I met someone who wrote poetry and fan fiction, that I realized I could share the stories in my mind with others.

And so, the worlds and characters filled the pages as they had filled my head for so long.

I have spent the years since then writing fantasy and horror. I actually don't enjoy reading horror because I'm a scaredy cat, but the few horror stories I've written are my translation of the nightmares I had as a child.

As you might imagine, my main reading preference is fantasy. I enjoy the magical and seemingly impossible worlds that fill the genre, and so that is the majority of what I write. I also have a love of languages and cultures that I utilize in the creation of my worlds and stories that I feel brings them to life more fully.

It is my hope that others will find as much pleasure in reading the books I write as I have had in creating them.