Constelis Voss #2
Regular price
Sale price
$15.99 USD
Unit price
per
Sale
Sold out
In the second volume of CONSTELIS VOSS' anime-inspired sci-fi experience, Alex and his friends find themselves caught between a rock and a hard place. As Tyr—the planet-sized ship's conveniently very evil villain—starts in on the hunt for these wayward rebels, the cast finds a new ally in the last person Alex ever wanted to remember.

As forgotten pasts reveal themselves, coincidences batter them, the mystery takes shape, and the cast discovers their fantastical powers, they begin to understand just how special they truly are.

Will they be able to piece together the puzzle at the center of the ship, escape Tyr's clutches, and discover why all this is happening? Or will Tyr win, dashing their poorly planned rebellion to smithereens?

What do all the coincidences, anachronisms, and patterns even mean, anyways?

Find out in this installment of the CONSTELIS VOSS trilogy. It's going to be a bumpy f*cking ride, princess.
Shipping & Returns

All orders are fulfilled via USPS media mail or priority.

Shipping for pre-orders is charged in addition to shipping on non-pre-order items.

Pre-ordered items may be held in order to ship with other pre-ordered items included in your purchase.

No returns are accepted at this time.
Share
View full details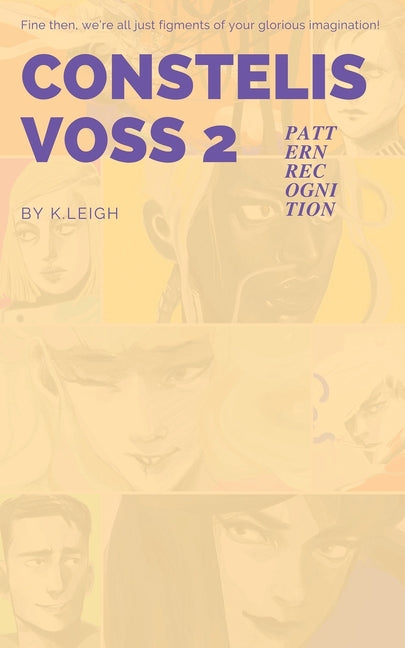 About the Author
K. Leigh is a bisexual disaster, 33-year-old once-painter, sometimes-freelancer, and forever-artist living in Providence, RI. They write hopeful-tragic LGBT+ stories full of funny, horrible characters, in various genres. They make art like breathing, play way too many video games, and they might even hold the opinion that entertainment and art can actually change the world, if you do it right.