Otherside Picnic (Light Novel) #3-4
Regular price
Sale price
$22.99 USD
Unit price
per
Sale
Sold out
Contains the complete light novel volumes 3-4!

Autumn has arrived. Having narrowly avoided the curse of the Kotoribako, Sorawo and Toriko are back to exploring the other world. With boxed lunches in tow, the two take their agricultural vehicle for a leisurely drive across grassy terrain, deal with the problems caused by Sorawo's kouhai at university, and hang out at cognitive scientist Kozakura's house. Naturally, bizarre entities and Satsuki Uruma's shadow are watching their every move. Sorawo prepares for more adventures with Toriko, but the most terrifying of threats is silently closing in on them. Not to mention the fact that it seems there's something Toriko needs to tell Sorawo... There's no turning back now―a whirlwind of bizarre exploration and survival is upon them! Don't miss the second collection of this girls' tale of survival, where feelings they can't show each other collide!
Shipping & Returns

All orders are fulfilled via USPS media mail or priority.

Shipping for pre-orders is charged in addition to shipping on non-pre-order items.

Pre-ordered items may be held in order to ship with other pre-ordered items included in your purchase.

No returns are accepted at this time.
Share
View full details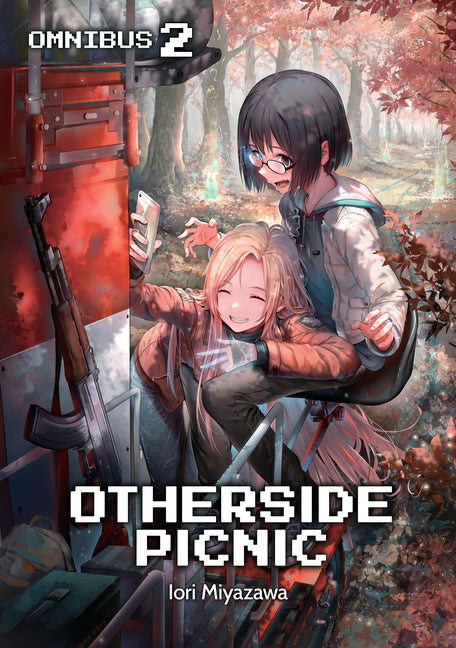 About the Author
Miyazawa was born in Akita Prefecture and currently lives in Nerima Ward, Tokyo. He made his debut in 2011 with the full-length novel series <em>Boku no Maken, ga Urusai Ken ni Tsuite</em>. He is a member of the Adventure Planning Service, and under the name Walkeri, he has also created world settings and replays for tabletop RPGs such as <em>SATASUPE </em>and <em>inSANe</em>, which are both published by Shinkigensha Co., Ltd.<br>He is interested in martial arts, ghosts, and paleontology. His favorite weapons are Japanese swords and African throwing knives. He is a big fan of science fiction novels, such as <em>Nightfall </em>by Isaac Asimov and <em>Heads </em>by Greg Bea.<br>In 2015, he won the 6th Sogen SF Short Story Prize Edition for <em>Kamigami no Hohō</em>.