Killing Monsters in the Gig Economy
Regular price
$20.00 USD
Sale price
$19.00 USD
Unit price
per
Sale
Sold out
It's like Uber, but for slaying monsters!

Lana is a monster hunter. She kills vampires, werewolves, demons and all the other terrifying creatures of the night. She doesn't do it because she's the chosen one. She doesn't do it because it's her duty. She does it because working one job just doesn't cut it for a millenial in Southern California.

She takes contracts using iHunt, an app which freelance monster hunters use to find profitable prey. It's like Supernatural meets Uber, Buffy meets Airbnb, and sadly, Blade meets Fiverr.

Lana's story is about making ends meet, about economic anxiety, and about what a person's willing to do to pay the bills. It's a equal parts horror, dark humor, slice of life, and social commentary on the gig economy.

She deals with the same problems other millennials face: begging the landlord to extend your rent due date until the next paycheck comes, dating guys not concerned about their partners' orgasms, dating women who have to sleep all day because they burn in the sun, the cost of clothing you need to replace because you got into a fight with the undead, and trying to explain that the security footage where you're killing a guy is actually a viral social experiment to advertise your new film. You know, normal millennial issues. I'm sorry, I meant to say #millenialissues. Gotta get those views!
Shipping & Returns

All orders are fulfilled via USPS media mail or priority.

Shipping for pre-orders is charged in addition to shipping on non-pre-order items.

Pre-ordered items may be held in order to ship with other pre-ordered items included in your purchase.

No returns are accepted at this time.
Share
View full details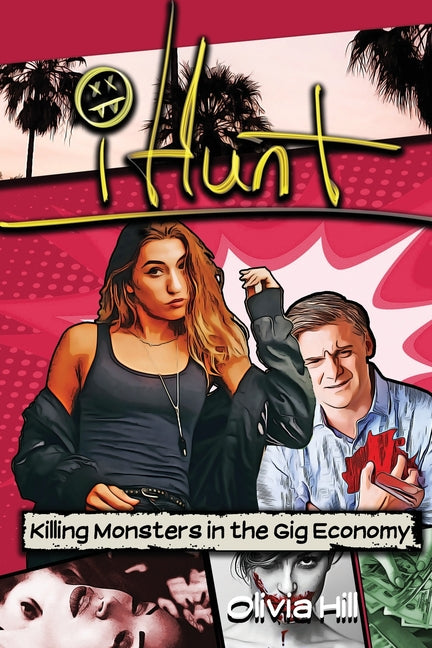 About the Author
Bios are tough. I'm an author and game designer based out of Tokyo. I've a soft spot for horror, urban fantasy, and science fiction. I write about vampires, about social issues, and the intersection of mythology and real life. I believe stories about monsters are actually stories about people, and that every good story about monsters is a story about the way people live and interact. Should I have written that in the third person? That'd be weird, wouldn't it? "Olivia Hill is an author and game designer based out of..." It's really awkward, if you know I'm writing it about myself. But isn't this commentary kind of meta anyway? Is this really the purview of author bio? Do I really need to be worrying about this when the world could fall apart at any minute? Should I really be writing books when I only have a limited time on this earth, and could theoretically be doing something more meaningful? Does anything have meaning? Long story short, you should buy my books. Because what if they're actually very important? What if they change the world, the way Bill & Ted changed the world with Wyld Stallyns? Wouldn't you want to be part of that before it's a thing?